89.95
An Exceptionally Comfortable Brace for Patella Stabilization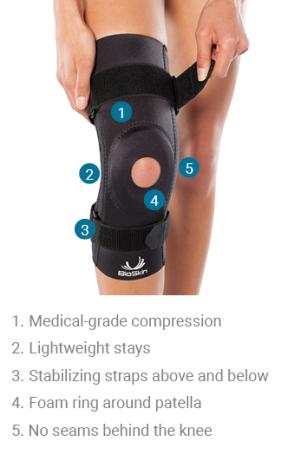 Details
The Patella Stabilizer is a lightweight brace designed to relieve pain in the front of the knee. Breathable, hypoallergenic materials provide medical-grade compression to reduce swelling and alleviate pain. A foam buttress circles the kneecap for passive massage, patella stabilization, and protection. Flexible stays on each side of the brace provide further support to the knee joint. The materials allow the brace to be worn comfortably all day long, even during vigorous activity. Choose between two material options: high-compression Ultima, or comfortable-compression Stratus. For athletic use, choose Ultima. For all day use, choose Stratus.
Material and Care

Lightweight
Our braces are ultralight compared to the competition.

Dynamic Stretch
Our braces feature four-way stretch fabrics so they move when you do.

Breathable
Highly breathable materials help keep your skin cool and dry all day long.

Hypoallergenic
Hypoallergenic materials mean everyone can wear BioSkin braces.
Care: Hand wash in cold water and then hang to dry.
Free Shipping & Returns

Talk to Us
Call us at 1-866-830-5777
7am - 4pm Pacific Standard Time

Free Shipping
Free shipping via USPS to anywhere in the United States. Expedited shipping also available.

Free Returns
Need to return an item? We'll pay for postage (to anywhere in the US) and give you a full refund.
Application Instructions
A Lightweight Brace for Patella Stabilization and General Knee Pain
PASSIVE MASSAGE AND STABILIZATION
A foam ring is placed around the patella to provide passive massage, swelling control, and stabilization. The foam is lightweight yet firm, so it can comfortably hold your kneecap in place.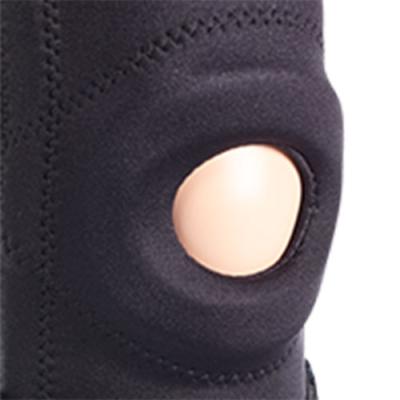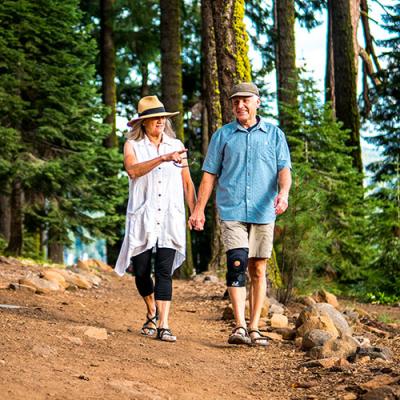 COMFORTABLE FEATURES
The top and bottom strap of the Patella Stabilizer provide extra stabilization and are elastic so they can move with your body as your muscles flex and extend during exercise.
LIGHTWEIGHT STABILITY
The Patella Stabilizer is constructed with two flattened springs on each side to provide lightweight stability to the knee joint. These stays on each side of the compression sleeve allow the knee to function more efficiently.