Every Detail Matters
You won't find a better brace
BioSkin braces are designed to work in harmony with your body.
We obsess over details so you get pain relief without irritation or discomfort.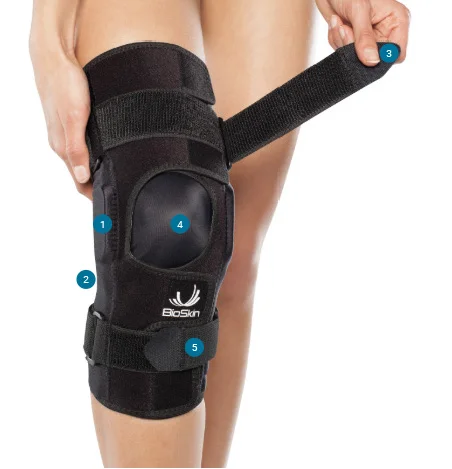 Lightweight Conforma hinge
No bunching behind the knee
Rounded velcro tabs
Soft inner sleeve
Stabilizing straps above and below
Injury Education Center
Are you looking for a brace to help with an injury or painful condition but aren't sure which one is right for you? Visit our Injury Education Center for expert advice on how to choose the right knee brace, ankle brace, wrist brace, elbow brace, or back brace.
Plantar fasciitis is an extremely painful condition that causes severe pain in your heel and arch. The TriLok Ankle Brace resolves pain from this debilitating condition.

Read more

Carpal tunnel syndrome causes pain, numbness, and tingling in the hand. A wrist brace will reduce inflammation and provide stability using compression and supports.

Read more

Lightweight
At only one millimeter thick, our braces are ultralight compared to the competition.

Dynamic Stretch
Our braces feature four-way stretch fabrics so they move when you do.

Breathable
Highly breathable materials help keep your skin cool and dry all day long.

Hypoallergenic
Hypoallergenic materials mean everyone can wear BioSkin braces.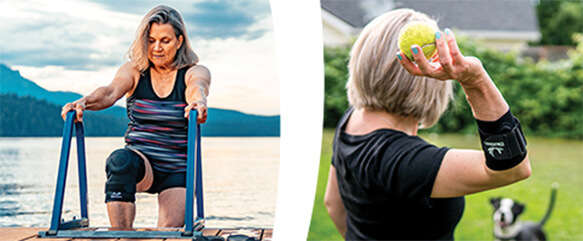 Designed for Life
Our orthopedic braces combine an ergonomic design with premium BioSkin materials that stretch, wick moisture, and move with you. They're comfortable to wear all day long during any type of activity.
Learn More about Our Materials