29.95




A Comfortable and Effective Solution to Elbow Pain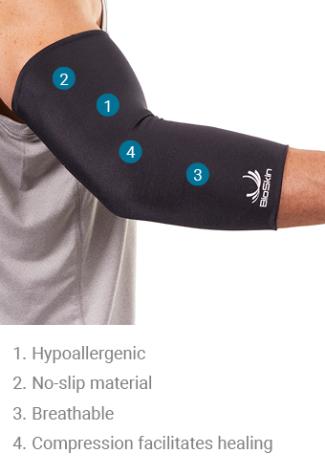 Details
BioSkin's Elbow Compression Sleeve is an effective pain management tool for most elbow injuries. The material is lightweight, breathable, and durable while providing medical-grade compression to the injured area. Gentle compression increases circulation, enhancing recovery and relieving pain from injuries like Tennis and Golfer's Elbow. Compression also helps boost endurance and heighten proprioception. Use this elbow sleeve to keep your muscles working at their best during and after exercise.
Material and Care

Lightweight
Our braces are ultralight compared to the competition.

Dynamic Stretch
Our braces feature four-way stretch fabrics so they move when you do.

Breathable
Highly breathable materials help keep your skin cool and dry all day long.

Hypoallergenic
Hypoallergenic materials mean everyone can wear BioSkin braces.
Care: Hand wash in cold water and then hang to dry.
Free Shipping & Returns

Talk to Us
Call us at 1-866-830-5777
7am - 4pm Pacific Standard Time

Free Shipping
Free shipping via USPS to anywhere in the United States. Expedited shipping also available.

Free Returns
Need to return an item? We'll pay for postage (to anywhere in the US) and give you a full refund.
Application Instructions
Pain Relief from Tennis Elbow and Golfer's Elbow
COMPRESSION SPEEDS RECOVERY
Medical-grade compression increases circulation and reduces inflammation. Use this sleeve and targeted compression to support the joint and relieve pain while the injury heals.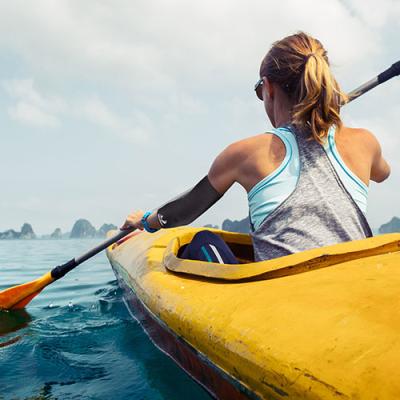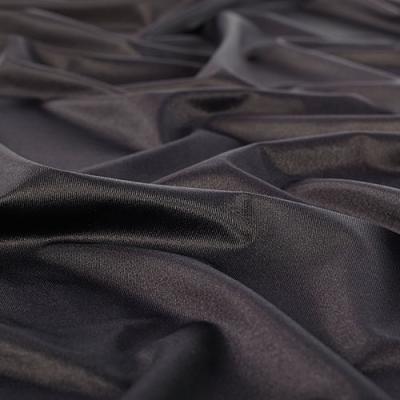 HYPOALLERGENIC AND BREATHABLE
Our material hugs your elbow to provide medical-grade compression, but it is also hypoallergenic, lightweight, and highly breathable. We made sure the Elbow Compression Sleeve is comfortable to wear all day long.
NO-SLIP GRIP
Our material exhibits a SkinLok feature that activates with moisture and locks the sleeve in place, even during vigorous activity.