39.95




Relief from Skier's Thumb, Gamekeeper's Thumb and Thumb Sprains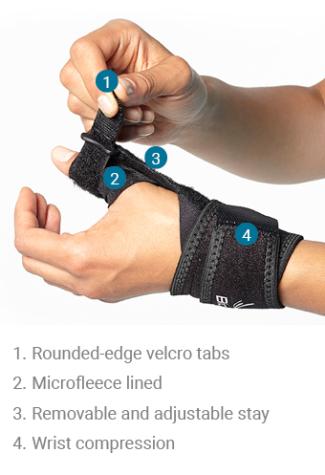 Details
The Thumb Splint is a low-profile thumb brace designed to immobilize the thumb while still allowing full use of the other fingers. It is constructed from BioSkin's hypoallergenic, breathable, and soft material so it can be comfortably worn for hours at a time. A rigid, yet customizable, aluminum stay runs along the thumb to provide support and immobilization. The brace then wraps around the wrist, providing compression to reduce pain and enhance recovery. It can be worn on either your left or right hand and comes in two different sizes.
Material and Care

Lightweight
Our braces are ultralight compared to the competition.

Dynamic Stretch
Our braces feature four-way stretch fabrics so they move when you do.

Breathable
Highly breathable materials help keep your skin cool and dry all day long.

Hypoallergenic
Hypoallergenic materials mean everyone can wear BioSkin braces.
Care: Hand wash in cold water and then hang to dry.
Free Shipping & Returns

Talk to Us
Call us at 1-866-830-5777
7am - 4pm Pacific Standard Time

Free Shipping
Free shipping via USPS to anywhere in the United States. Expedited shipping also available.

Free Returns
Need to return an item? We'll pay for postage (to anywhere in the US) and give you a full refund.
Application Instructions
Thumb Stabilization for Reduced Pain and Quicker Recovery
CUSTOMIZABLE PAIN RELIEF
The supportive stay in the Thumb Splint is both removable and adjustable. It is constructed from a supportive yet flexible aluminum that can be bent to fit the exact contours of your thumb and hand.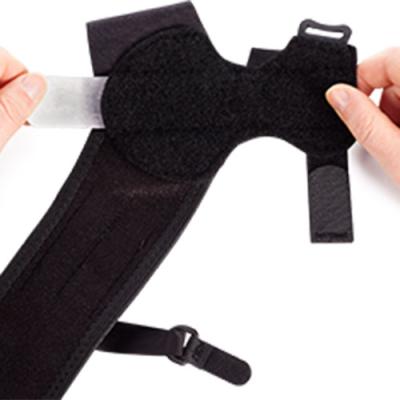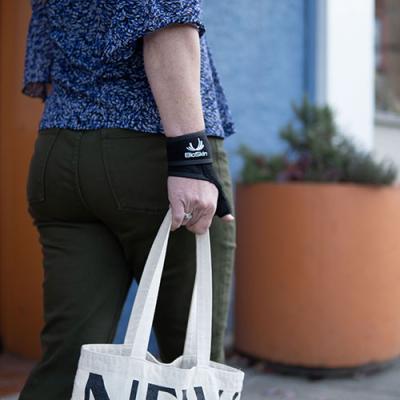 COMFORTABLE DETAILS
The Thumb Splint is lined with a soft, moisture-wicking microfleece for all day comfort and climate control. We've also made sure to round the edges of the velcro tabs and designed the brace to be put on with one hand.
WRIST COMPRESSION
The final strap on the Thumb Splint wraps around the wrist to provide a comfortable compression to the joint. Compression helps to relieve pressure and pain in the joint during rehabilitation.