BioSkin Calf Sleeve Options
BioSkin Calf Sleeve Options
How to choose the right calf compression sleeve for you
BioSkin sells two types of calf sleeves: Trailblazer and Ultima. Lower leg compression sleeves are a powerful tool for improved performance, faster recovery, and injury prevention. But how do you know which type of compression sleeve is right for you? To determine which calf sleeve will benefit you, let's figure out what level of compression you need. 
It is important to know that compression is measured in millimeters of mercury (mmHg) and divided into four main pressure categories:
- Mild (8mmHg - 15mmHg)
- Moderate (15mmHg - 20mmHg)
- High (20mmHg - 30 mmHg)
- Medical-grade (30 - 40 mmHg)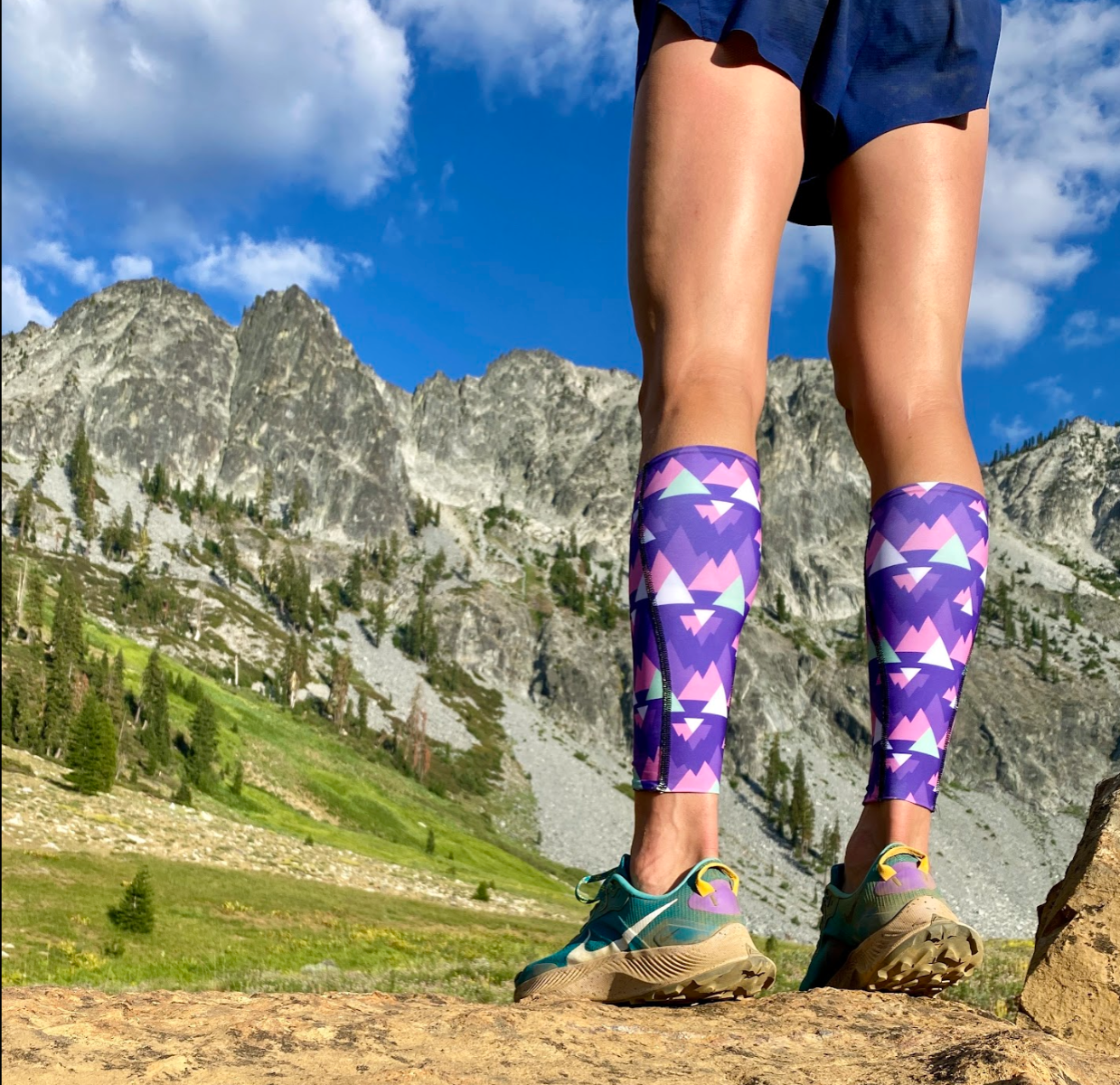 Moderate-High Compression: Trailblazer Calf Sleeves
Moderate to high compression helps improve performance, prevent injury and facilitate faster recoveries. This level of compression is ideal for athletic endeavors such as running or hiking. Depending on your calf measurements and the size you choose, our Trailblazer calf sleeves provide a range of 18mmHg - 30mmHg. (Learn more here). For most people, these sleeves offer moderate compression but sizing down increases compression.

Trailblazer Calf Sleeves are made from a double layer of a high-tech warp-knit Italian fabric. These sleek calf sleeves are smooth against the skin, have excellent stretch, are abrasion resistant, and wick moisture to keep you cool and dry. They also feature anti-odor technology and can be worn several times between washing.  Trailblazer calf sleeves come in a wide variety of fun color and print options, so you might need to buy more than one pair.
High to Medical-Grade Compression: Ultima Calf Sleeves
If you need a calf sleeve because you've been injured or are recovering from an injury, you'll need high to medical-grade compression while you heal. Ultima Calf Sleeves are made with BioSkin's proprietary Ultima fabric which is three layers of polyester and lycra laminated together to create one breathable, highly compressive fabric. The Ultima Calf Sleeves provide medical-grade compression (30-40 mmHg) and are the calf sleeve for you if you're recovering from an injury such as a calf strain or moderate shin splints.
Check out the BioSkin calf sleeve options here.