Premium Hinged Knee Brace
129.95
An Exceptionally Comfortable Brace
Details
This supportive and lightweight hinged knee brace is ideal for people recovering from a variety of knee injuries who want to remain mobile and active while they heal. An extremely lightweight and flexible hinge offers increased joint stability while allowing for a full range of motion. The base sleeve of the Premium Hinged Knee Brace provides compression to help reduce swelling and provide pain relief. The Premium Hinged Knee Brace is also a great knee brace for sports and injury prevention.
Material and Care

Lightweight
Our braces are ultralight compared to the competition.

Dynamic Stretch
Our braces feature four-way stretch fabrics so they move when you do.

Breathable
Highly breathable materials help keep your skin cool and dry all day long.

Hypoallergenic
Hypoallergenic materials mean everyone can wear BioSkin braces.
Care: Hand wash in cold water and then hang to dry. For the face masks, machine or hand wash in hot or cold water and air or tumble dry.
Free Shipping & Returns

Talk to Us
Call us at 1-866-830-5777
7am - 4pm Pacific Standard Time

Free Shipping
Free shipping via USPS to anywhere in the United States. Expedited shipping also available.

Free Returns
Need to return an item? We'll pay for postage (to anywhere in the US) and give you a full refund.
Application Instructions
Stay Active with this Lightweight Hinged Knee Brace
LIGHTWEIGHT AND FLEXIBLE HINGES
The Conforma hinge makes this one of the lightest hinged knee braces available. The flexible hinge conforms to any shape leg, while providing stability needed during joint rehabilitation.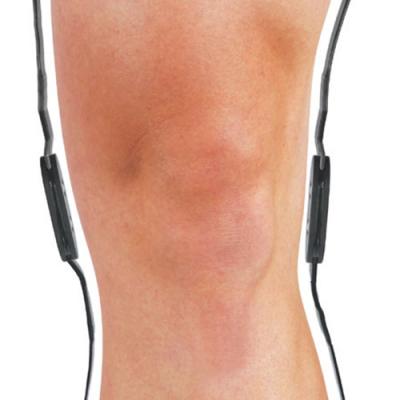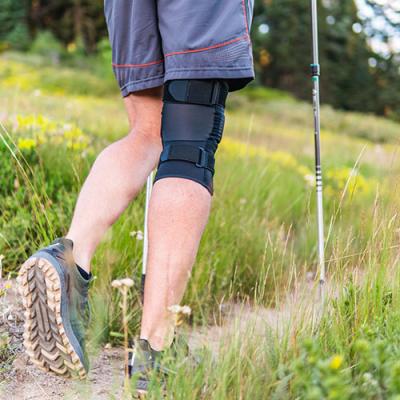 COMFORTABLE FEATURES
The top and bottom strap of the Premium Hinged Knee Brace provide extra stabilization and are elastic so they move with your body as your muscles flex and extend during movement or exercise.
ALL DAY COMFORT
We've placed our exceptionally lightweight Cirrus material behind the knee without any irritating seams. This back panel is sewn in a slightly flexed position, virtually eliminating bunching behind the knee.