3 Pack Grey - Fabric Face Mask without Nose Piece
29.95
Made from BioSkin's hypoallergenic materials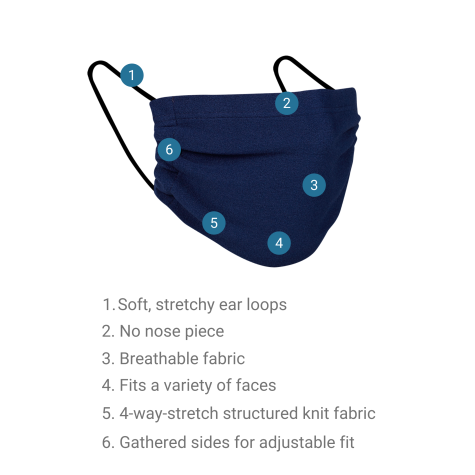 Details
This is the original face mask that we developed at the beginning of the Covid-19 outbreak.  The fabric is soft and breathable and comfortable enough to wear for extended periods. Get answers to commonly asked questions below.
What are your masks made with? 
The fabric is made of layers of polyester and Lycra knit together with the polyester on the outside for softness and the Lycra in the middle for stretch. The masks are made of a single layer of this structured knit fabric. 
Is there a pocket for a filter?
This version does not have a pocket but we do make a double layer mask that has a pocket.
What are the washing instructions?
To preserve the longevity of the nose piece, hand washing is recommended. However, you can also machine wash on the gentle cycle in hot water and air dry. 
Is it hot? 
The masks are comfortable and breathable. 
Can I return them?
If you are unhappy with your masks, we will replace the masks or refund you
Are there additional sizes?
We offer a youth size that works nicely for smaller adults.
How are they packaged?
Three masks come in a sealed plastic bag. 
Can I pick them up locally?
If you would like to purchase your mask locally, you can do so at the BioSkin store at 135 West Main Street in Medford, OR. Click here for hours. 
Material and Care

Lightweight
Our braces are ultralight compared to the competition.

Dynamic Stretch
Our braces feature four-way stretch fabrics so they move when you do.

Breathable
Highly breathable materials help keep your skin cool and dry all day long.

Hypoallergenic
Hypoallergenic materials mean everyone can wear BioSkin braces.
Care: Hand wash in cold water and then hang to dry. For the face masks, machine or hand wash in hot or cold water and air or tumble dry.
Free Shipping & Returns

Talk to Us
Call us at 1-866-830-5777
7am - 4pm Pacific Standard Time

Free Shipping
Free shipping via USPS to anywhere in the United States. Expedited shipping also available.

Free Returns
Need to return an item? We'll pay for postage (to anywhere in the US) and give you a full refund.
Adjustable Tie Masks also available
BioSkin face masks are also available in a tie-back mask design that fits a wide variety of faces and is sewn to follow the contours of your face, providing a comfortable fit that won't slip when you have a conversation.
Shop now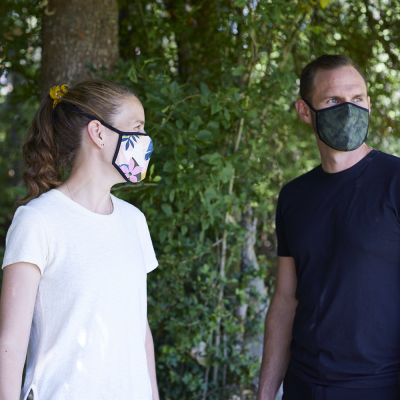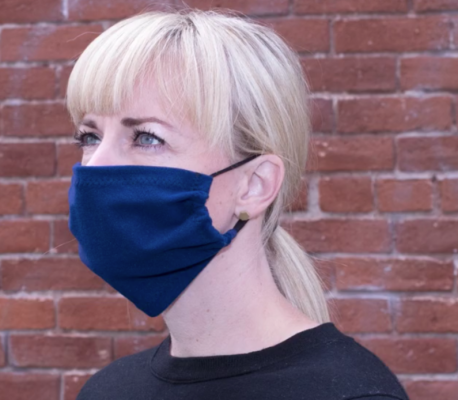 HYPOALLERGENIC & BREATHABLE
Made from BioSkin's hypoallergenic fabric for a lightweight, comfortable fit. The fabric functions to help absorb airborne pathogens expelled during exhalation.