14.95





CLINICALLY RECOMMENDED PAIN RELIEF
Details
Biofreeze provides fast-acting, long-lasting relief for joint pain and muscle soreness with a unique NSAID-free menthol formula.
Material and Care

Lightweight
Our braces are ultralight compared to the competition.

Dynamic Stretch
Our braces feature four-way stretch fabrics so they move when you do.

Breathable
Highly breathable materials help keep your skin cool and dry all day long.

Hypoallergenic
Hypoallergenic materials mean everyone can wear BioSkin braces.
Care: Hand wash in cold water and then hang to dry.
Free Shipping & Returns

Talk to Us
Call us at 1-866-830-5777
7am - 4pm Pacific Standard Time

Free Shipping
Free shipping via USPS to anywhere in the United States. Expedited shipping also available.

Free Returns
Need to return an item? We'll pay for postage (to anywhere in the US) and give you a full refund.
Reviews
Powerful Pain Relief
The fast-acting, menthol-based Biofreeze formula offers powerful pain relief when directly applied to the skin.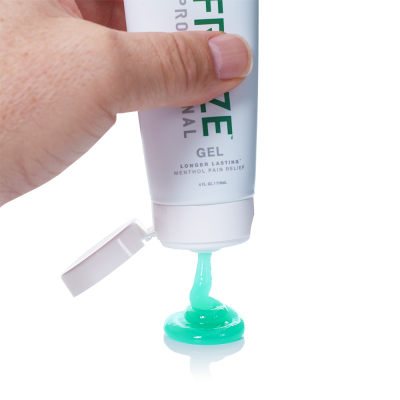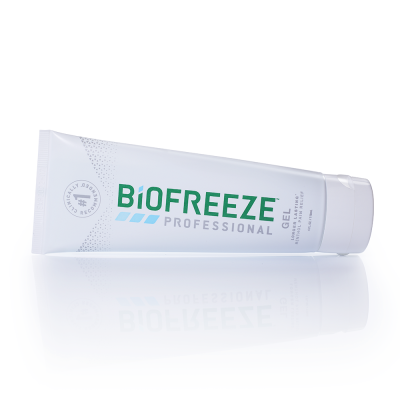 Pain Gate Theory
Pain happens when your receptors send a signal from your spine to your brain. Cold sensations, like menthol, stimulate receptors to block those signals, providing rapid pain relief.
Optimal Menthol Concentration
Menthol stimulates cold receptors to create a cooling sensation on and under your skin, helping to relieve pain. The Biofreeze formula provides the ideal menthol concentration.